Name:
Tei Hyuuga
Nick Name:
The forgotten one
Age:
20
Rank:
Traveler
Former Village:
Leaf
Kekke Genkai:
The Byakugan
Elements:
Earth, Wind
Special Traits:
Due to her blindness Tei developed and trained her other senses to an Inhuman lvl allowing her to Smell a person from a 1/2 mile away and her hearing is so great she can hear a soft foot step a 1/4 mile away, she also can sense the change in the air shift on her skin((Combining all these and the Byakugan she has no blind spot :D))
Personality:
Tei is a very quiet person of little words usually keeping to her self, she is very kind and gentle but can be viscous some times in battle and does not like long fights and prefers to End fights quickly
Appearance: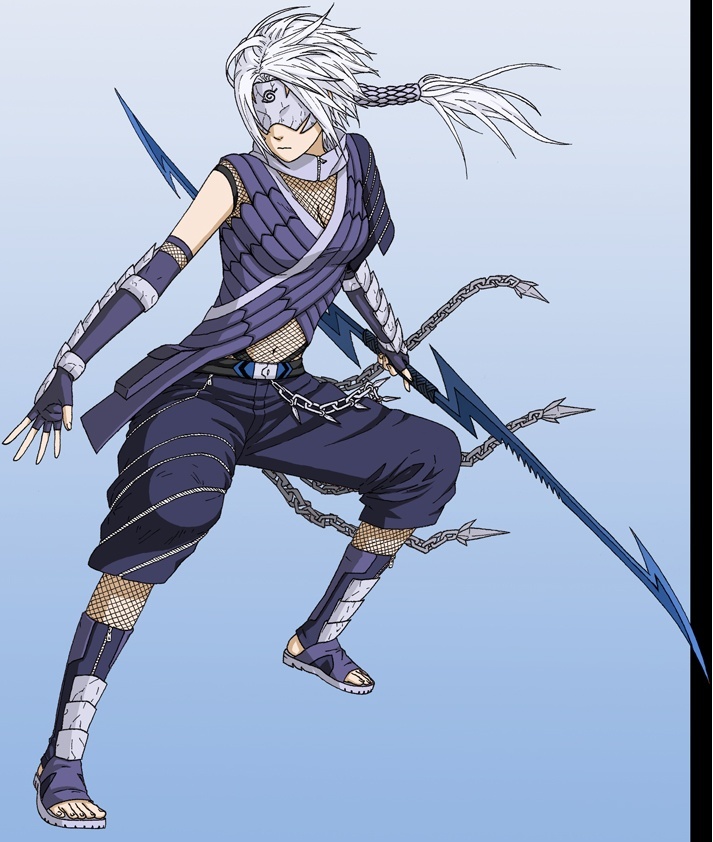 BIO:
Tei was born in the leaf village in the Hyuuga clan unfortunately she was born into the branch of the clan..due to her parents love of her they did not want the hyuuga curse seal planted upon her and half way during the technique sealing they killed the elders who were performing it and took her...however due to this Tei's eyes were robbed of sight from her only later to find that she may only have her sight when she activates the Byakugan. Due to being blind she learned how to feel the vibrations in the air and use her hears to a high level to detect sound waves.
Tei grew up with he parents on the outskirts of the village until eventually the Hyuuga clan Main branch found them killing both her parents with the power of the curse seal then tried to take Tei away back to the village to apply the mark. Unfortunately for them she was now 14 years old and highly skilled killing those who came for her and then fled the land of fire. Eventually she traveled from city to city village to village never truly staying in one place for long as she became a constant traveler training her self even learning some of the clan's jutsu's on her own from a scroll her parents had stolen.