(Tiaque will be in blue, Mordia will be in red)
Name:Tiaque and Mordia Ransom
Nickname:Tia
Age: Both 16
Gender: Both Female
Rank: ..Genin?
Village: Leaf Village
Personality: Tiaque is shy and angelic; silent, helpful, kind, generous, timid, weak, loving, loyal.
Mordia is dark, flirtatious, bold, strong, quick-witted, sarcastic, brave, cold.
Appearance: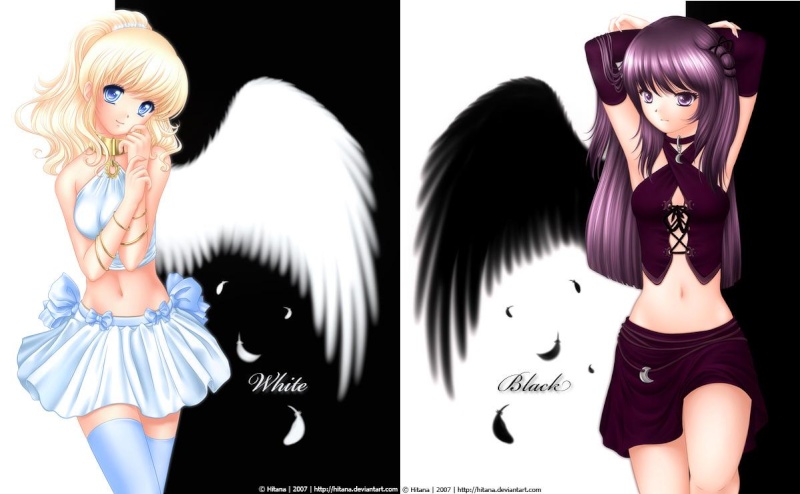 (Tiaque is on the left; Mordia on the right)
Bio: Tiaque and Mordia are twins, who look nothing alike, and are complete opposites. Mordia is only 10 minutes older, but uses this as an excuse to exercise control and authority over Tiaque. Tiaque, being the patient, timid person she is, usually allows Mordia to be in charge.
Their parents died in an accident when they were both 10. They had lived in the land of Tea at the time. After that, they moved to the leaf village on their own to engage in ninja training. They had enough inheritance from their parents to buy themselves a nice house and live on; see, their family was rich.
Mordia was very mature, and intelligent, so she negotiated them into the academy, and took care of most matters. Taique, being a motherly figure, has done the housework and cooking since they were on their own. Basically, they live off each other, their polar opposites complimenting each other in the long run.