Name:
Keitaro Kaguya
Nickname:
Kei
Age:
15
Gender:
Male
Rank:
B Class rouge
Former Rank:
Jounin
Former Village:
Mist
Current Village:
Village Oto
Affiliations:
Orochimaru's Followers
Elements:
lightning
Kekke Genkai:
Kaguya
Personality:
Keitaro is normally very quiet and keeps to himself, especially when training. Not one to get into arguments, he normally stands by and just listens to whatever is going on, ninety-nine percent of the time, he could care less what was going on around him. He always seems to be lost in thought, some think he goes through points of depression, or that he has a dark past he holds against himself and is unable to get over it.
Appearance: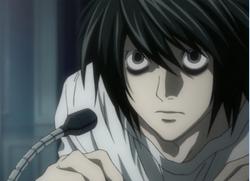 Bio:
academy arc
Keitaro was born he was born in the middle of the thrid great shinobi war what he saw made him want to stay out of the shinobi world but his insanity urged him to become a shinobi to kill so he enterd the academy younger then most at the age of four in witch he learned the basics he stayed away from most but lashed out at the pepole who came near him he graduated at 7 and was put on a team with two boy his sensai kept him away from his brother and sister.
genin arc
There sensai gave them the bell test Keitaro came up with the plan after seeing one of his teammates speed and knowing of the Uchiha's infamous doujutsu and with his own blood line limit they got the bell's after a plan of having the fast one use his speed to trick sensai into falling into a trap Keitaro had built where sensai was stuck then which the Uchiha would use a genjutsu on sensai to where he couldent move to then which when he finally got unstuck Keitaro ran and grabed the bell's the sensai passed them and they went home for the next year they completed 50 D-rank missions and 4 C-rank.
chuunin exams arc
then one day there sensai told them they were going to enter the chunin exams they passed the first test with ease then came the second test in which sadly one of them died pushing the other out of the way of a falling tree when they got out of the forest the boy had to fight Keitaro as the fight begun his teammate ran at keitaro as he flashed through hand signs and yelled the name of the attack witch was Fire Style: Art of the Dragon Flame his teammate was not thinking it was a strong attack neither was keitaro it had drained every last bit of chakra he had but he could still stand teammate on the other hand was burned to a crisp keitaro droped to the ground he got up and walked up next to his mother and half brother to watch his sisters match to which she basicly killed the guy he sighed when the month was up he had to fight two pepole a boy named shari and a girl named sue witch was said people team mates were killed by his sister his first match was a match against shari he let off a sonic wave witch hurt like hell in return he fired a Fire Release: Fire Dragon Flame Missile at him burning a hole right through him he smirked as he watched him fall his other opponet gave up after seeing what he could do he was one of the pepole put as chunin they knew what his freind kintaro could do so he was made chunin aswell he was a chunin for 4 years but kintaro died a month back fighting a missing ninja by the name of death in witch he hunted him down and killed him he got back in time for the jonin exams
jonin exams arc
which it turned out to pass he had to fight his sensai it was a hard fight for Keitaro he ran at his sensai and flashed through hand signs he blew a stream of fire at him and watched as his sensai doged keitaro flashed through hand seals again and made the ground into mud and fired a flame into his sensai doged again Keitaro was then in front of him and punched him in the jaw breaking it his sensai gave up and he was promoted to jounin.
Leaveing kiri arc
Keitaro had heard of a man named orochimaru he had wanted power and this man could give it to him he ran away from the village in the middle of the night as he found the village in which the man was he is now one of his followers